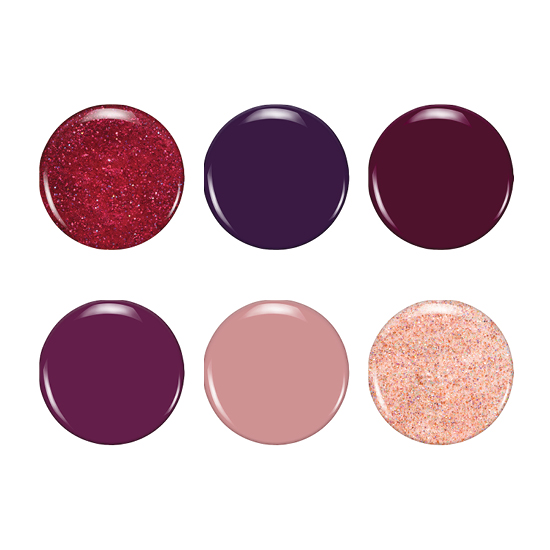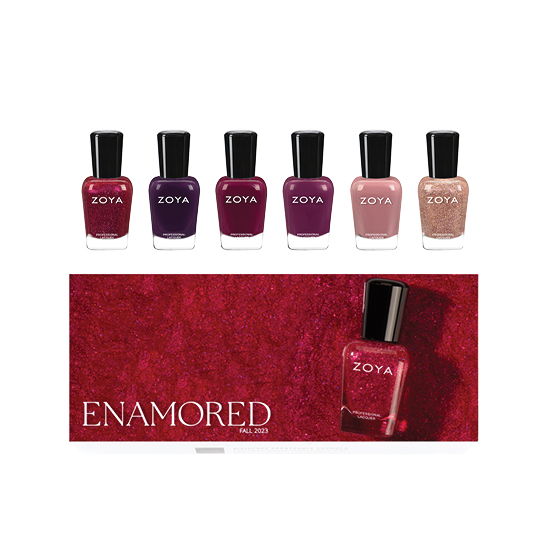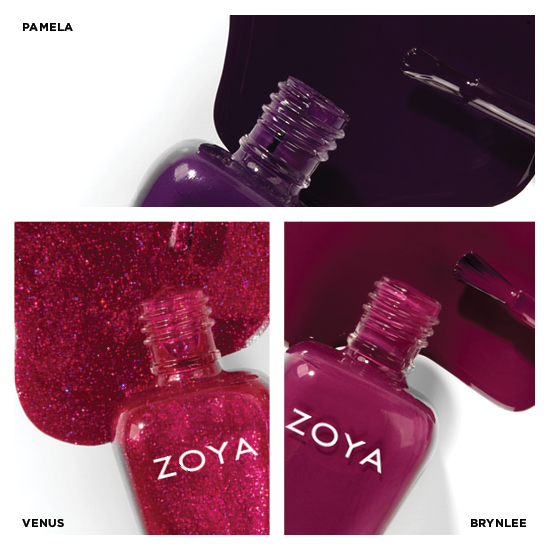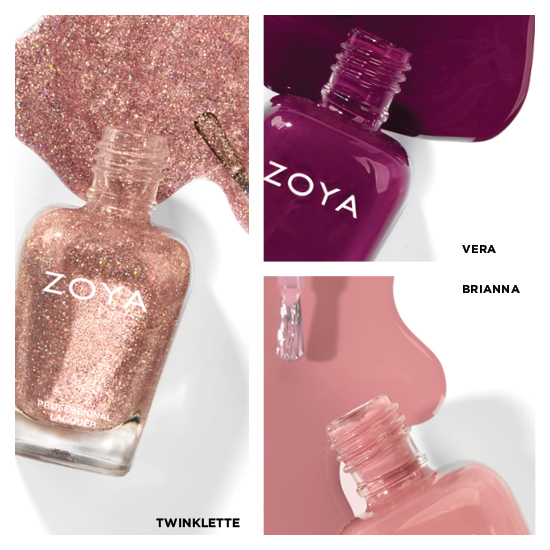 Enamored Group B Bundle Full 0.5oz Size
Enamored 1/2oz Sampler B
Description
Enamored Group B Bundle Full Size 0.5oz Contains one bottles each of 6 new Enamored Collection Shades From Group A.

Enamored Collection Group B Includes the following colors:

Pamela
Venus
Brynlee
Twinklette
Vera
Brianna

Available in both full size 0.5oz/15mL and Petite Size 0.25oz/7.5mL

Zoya Nail Polish is the world's longest wearing, professional nail polish specifically designed for natural nails. The first Big 3, Big 5 and Big 10 Free formulation ever created. Created in our salon by Zoya when she was pregnant as a safer and healthier alternative for herself and her clients and has remained a pioneer in natural nails ever since.
Nail Polish
Formula
Experience the Vibrant Colors and Quality of Zoya's New Handcrafted Hyper-Bright and Hyper Pigmented Formulas.

Zoya is proud to announce the release of our latest formula - handcrafted with care to deliver beautiful, hyper-pigmented, vibrant colors that reflect your unique style and personality. Our new formula features high pigment, bold shades and 2-coat (unless otherwise stated) full coverage designed to help you express yourself and stand out from the crowd.

What makes this formula truly special is its handcrafted, patent-pending production process. This proprietary method guarantees a more vibrant color for your nails. Each bottle is made in small batches with care, ensuring the highest quality and consistency of each color. This attention to detail is evident in the beautiful, bold shades that are sure to turn heads.

Make sure to keep the bottle neck clean of nail polish to ensure the bottle can be closed completely after use, to ensure your polish stays fresh! If it ends up thickening, not to worry. Just add a. Drop of Zoya Renew to your polish bottle and give it a shake and restore your polish!

Our handcrafted production process ensures the highest quality and consistency of each color, so you can feel confident in the longevity and vibrancy of your manicure. Try Zoya's new handcrafted formula and discover the joy of beautiful, vibrant colors that are good for you and the planet.
Instructions
For Best Results
Step 1: Clean the nail plate with Remove Plus ( Remove ) nail polish remover and nail plate cleaner
Step 2: Choose and apply the right base coat: Zoya Anchor for regular healthy nails or Zoya GetEven for nails with ridges. Or use the Naked
Gelie as the base to insure longer wear, stain protection and easier glitter removal. Step 3: Apply 2 coats of your favorite Zoya Nail Polish Color
Step 4: Apply a coat of Zoya Armor Top Coat or Ultra Glossy Topcoat
Step 5: Drop one drop of Zoya Fast Drops to the base of your nail bed
Following these 5 steps guarantees up to 14 days of wear on natural nails.

Ratings & Reviews
0

Review

s

Please sign in to write a Review



Add a Review
Review Guidelines
We want to publish your review.

Please avoid inappropriate language, personal contact information, other brands, and external links.