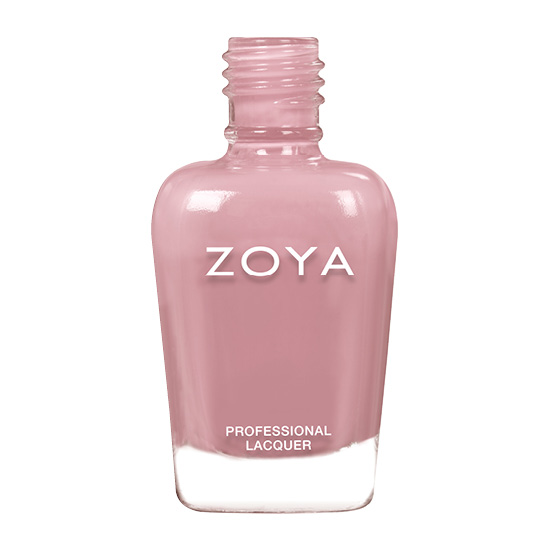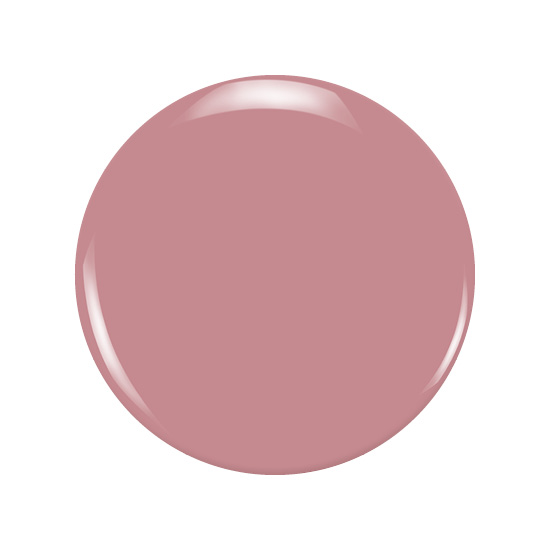 Description
Mia by Zoya can be best described as a very soft, muted dusty nude mauve-pink in a glossy creme finish. A gentle, natural charming shade for a flattering nude look.
Nail Polish
Color Family:
Pink, Nude
Finish:
Cream
Coverage:
2 - Coat Coverage
Tone:
Warm
Instructions
For Best Results
Step 1: Clean the nail plate with Remove Plus ( Remove ) nail polish remover and nail plate cleaner
Step 2: Choose and apply the right base coat: Zoya Anchor for regular healthy nails or Zoya GetEven for nails with ridges
Step 3: Apply 2 coats of your favorite Zoya Nail Polish Color
Step 4: Apply a coat of Zoya Armor Top Coat
Step 5: Drop one drop of Zoya Fast Drops to the base of your nail bed
Following these 5 steps guarantees up to 14 days of wear on natural nails.
Shade Spotlight
Shade Spotlight Join our community - Tag your photos #EverydayZoya for a chance to be featured here!
View the Gallery
Ratings & Reviews
11

Review

s

Please sign in to write a Review



Kittysocks
-Murray, KY
Consumer Review
-Mia polish is great
2018-04-21
I love this polish. The color is perfect for my skin tone, not to pink and not too brown. Zoya polish wears like iron and I like this when I am not wearing the Naked Manicure (which also wears like iron).
Tailored
-Mid South USA
Consumer Review
-My "go to" color
2016-01-12
I am a conservative caucasian and wear my nails on the shorter side by choice. This color goes with everything in my wardrobe and looks good all week long. It`s a no brainer for me for a polished, feminine look. Great in the business environment. Great coverage, flattering color...it`s my "go to you can`t go wrong" color choice.
Ali
Location-NC
Consumer Review
Zoya Nail Polish | MiaIt works, but not perfectly.
2012-08-23
Maybe it`s my skin tone? I am fair but tan in the summer, with probably cooler undertones in my skin. This color is nice in the bottle, but maybe more washed out than I expected. I hope that I like it better when I try it again this fall.
NewFan
Location-NJ
Consumer Review
Zoya Nail Polish | MiaGreat nude pink!
2012-08-12
Mia is a great nude pink tone.... it is a great neutral but definitely has pink tones. I have OPI Dulche de Leche.... and this polish is similar but has more pink to it. I typically use 2 coats for a solid finish.
juliarestrada
Consumer Review
Zoya Nail Polish | MiaBeauuuuutiful
2012-05-11
This polish is stunning. It`s a beautiful shade of rosy pink. It`s opaque in two coats, and it goes really nicely with my light tan-olive skin.
alisonjdavis
Location-NC
Consumer Review
Zoya Nail Polish | MiaCute and Classy
2012-04-30
Mia is nicer in person than even on the site...exactly as described. It`s more of a ladylike neutral pink than a skin-tone neutral. It stands out on my fair skin, but is very sophisticated and classic and matches almost anything I wear to work. It`s not "exciting" but it`s a perfect office or spring wedding shade. It replaced Essie`s "Eternal Optimist", which I loved in color but the formula itself was weak and thin.
tammy616910
Consumer Review
Zoya Nail Polish | Miahope I will like it
2011-10-31
want to try
t_chu4
Location-Stockton, CA
Consumer Review
Zoya Nail Polish | MiaMa-Ma-MIA
2011-02-06
When I first got the nail polish, my heart dropped because the nail polish looked awfully pink. But, once I tried it on, I fell in love. This definitely a nude pink shade. Definitely would recommend it to everyone!
Heather P.
Location-Ann Arbor MI
Consumer Review
Zoya Nail Polish | MiaLovely!
2010-12-13
This is a gorgeous nude pink that wears like iron and flatters my fair skin. Perfect for when you want something more than a clear/french look but don`t want a loud color!
Aimee
Location-Ohio
Consumer Review
Zoya Nail Polish | MiaLoves it!
2010-11-16
I wont lie, Im the polishaholic that changes her nail color every other day. I am proud to say that Mia lasted on my nails for 5 days, a true all star! My fav pink polish now :)
jmejmejme
Location-Honolulu, HI
Consumer Review
Zoya Nail Polish | MiaLovely neutral color
2010-05-20
This is a nice, natural pink that goes well with my skin tone. I have the toughest time finding a flattering nude/pink color, so this was a pleasant surprise.
It's a little thick to work with, but with two coats, I got even coverage. My new "goes with anything" color!
Add a Review
Review Guidelines
We want to publish your review.

Please avoid inappropriate language, personal contact information, other brands, and external links.