Page top
Skip top navigation
Professional Accounts
Licensed salon & spa professionals can set up a Professional Account which entitles them to professional only pricing, professional only promotions and additional educational and marketing resources available to our salon & spa customers.
If you already have a Professional Account with us, please sign in below with your email and password in the "Sign In to My Professional Account" section.
To create a Salon - Spa Professional Account, please enter your email and a valid Cosmetology License in the section called "Create a Professional Account" below and click the "Create Account" button. You will then be asked for additional information.
Sign In to Your Professional Account
Create a Professional Account
Welcome!
Please Choose One:
Or
Back to top
feedback
tell us what you think!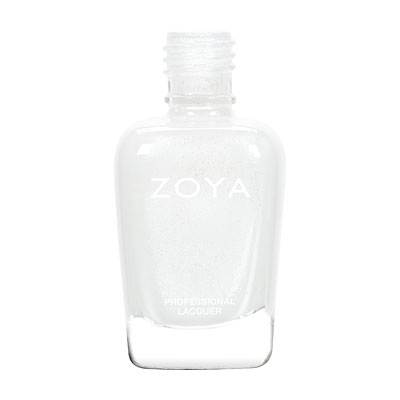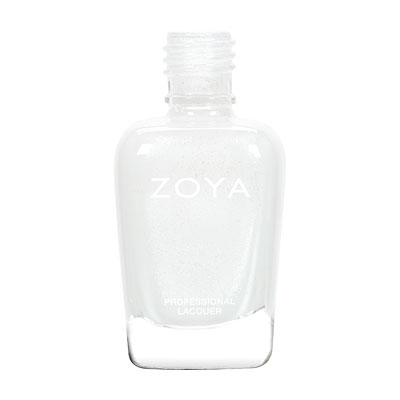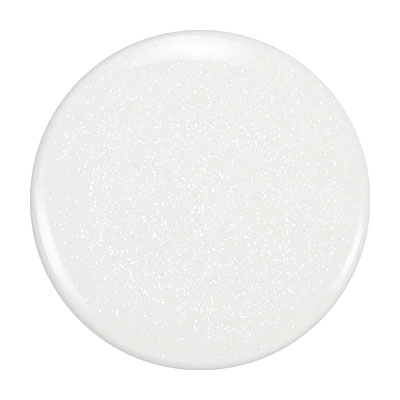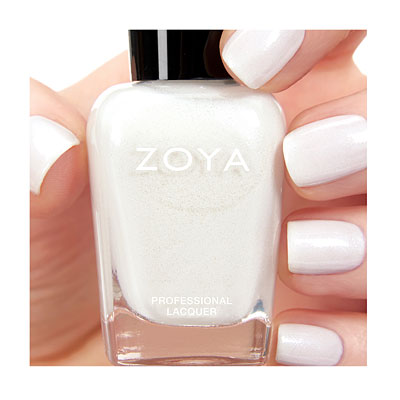 Genesis by Zoya can be best described as a crystalline white with a micronized metallic pearl finish - designed to look like micro-fine diamond dust!
Color Family - White
Finish - Metallic
Intensity - 5 (1 = Sheer - 5 = Opaque)
Tone - Cool

For Best Results
Step 1: Clean the nail plate with Remove Plus ( Remove ) nail polish remover and nail plate cleaner
Step 2: Choose and apply the right base coat: Zoya Anchor for regular healthy nails or Zoya GetEven for nails with ridges
Step 3: Apply 2 coats of your favorite Zoya Nail Polish Color
Step 4: Apply a coat of Zoya Armor Top Coat
Step 5: Drop one drop of Zoya Fast Drops to the base of your nail bed
Following these 5 steps guarantees up to 14 days of wear on natural nails.
Shade Spotlight
Shade Spotlight Join our community - Tag your photos #EverydayZoya for a chance to be featured here!
View the Gallery
Ratings & Reviews
Summary:
3 Review(s)
Question(s) & Answer(s)
7/4/2019
nplover
-US
-Beautiful white shade
This is a wonderful white, not boring, but sparkly. Slightly warmer than true white, it`s flattering even if you`re pale like I am. Intensity should be a 4, since there`s a bit of nail line showing with 2 coats.
12/28/2017
AR
-NOT OPAQUE!!
I love me some Zoya, but this color was very disappointing. It`s not opaque at all, in fact, I had to do a base coat of Sally Hansen White On (another crappy white which I was trying to replace with Genesis) and then 2 coats of Genesis to get it somewhat opaque. Even with that it`s streaky and without top coat, it chips in NO time. Sorry, but this one`s a fail for me.
8/19/2015
Laudes
-Los Angeles, CA
-Best White EVER!
OK, I`ve tried white polishes from almost every brand I`ve ever tried - and that`s at least 15 bottles of terrible, unusable white polishes I`ve had to give to my city`s hazardous waste program over the years!
But "Genesis" is nothing like those. The first coat is kind of sketchy & uneven, yes, but with the second coat, Genesis becomes even and perfect! Put on a coat of top coat & you have immaculate, shiny white nails. I`ve been wearing Genesis for weeks now because I always thought white would look great in the summer (& it does!). Yay!
Back to top