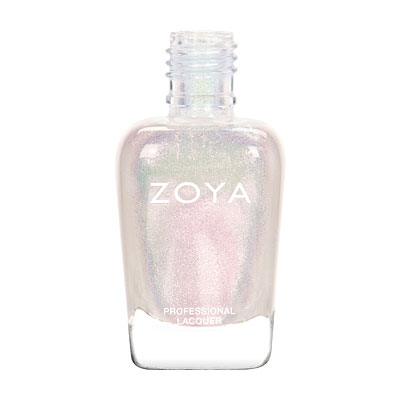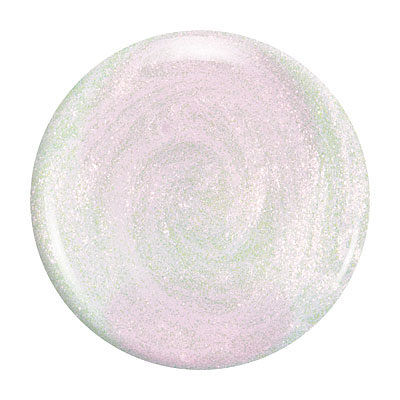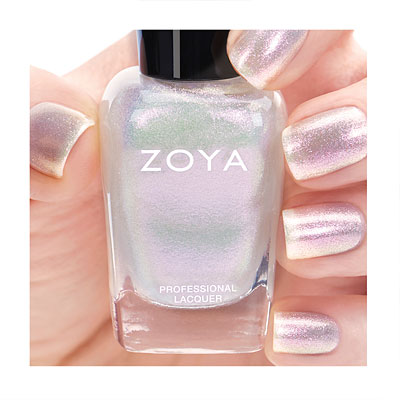 Description
Leia by Zoya can be best described as a sheer, opalescent white with flecks of fuchsia, green and gold. Just as beautiful on its own or layered over your favorite Zoya shades!
Nail Polish
Color Family:
White
Finish:
Metallic
Coverage:
2 - Coat Coverage
Tone:
Neutral
Instructions
For Best Results
Step 1: Clean the nail plate with Remove Plus ( Remove ) nail polish remover and nail plate cleaner
Step 2: Choose and apply the right base coat: Zoya Anchor for regular healthy nails or Zoya GetEven for nails with ridges
Step 3: Apply 2 coats of your favorite Zoya Nail Polish Color
Step 4: Apply a coat of Zoya Armor Top Coat
Step 5: Drop one drop of Zoya Fast Drops to the base of your nail bed
Following these 5 steps guarantees up to 14 days of wear on natural nails.
Shade Spotlight
Shade Spotlight Join our community - Tag your photos #EverydayZoya for a chance to be featured here!
View the Gallery
Ratings & Reviews
7

Review

s

Please sign in to write a Review



steak
-New York
Consumer Review
-?
2021-10-12
my favorite nail polish. I usually wear with a layer of nude base.
Giss
-Florida
Consumer Review
-Leia is very shinny!
2019-06-22
It looks great over a coat of sheer white!! Also nice on it`s own
fullmoon
-Meriden, CT
Consumer Review
-LEIA
2016-07-20
It`s awesome. It`s very pretty wearing it by itself.
Betsy
-Indiana
Consumer Review
-Beautiful
2016-07-20
This is a wonderful top color for a french manicure. Gives it a opalescent pop!!!
I`m in LOVE
-Layer over any polish
2016-05-04
This paired with Genesis is the most gorgeous color!
kricket1959
-MD
Consumer Review
-Perfect!
2016-04-18
I have been wearing this over bright colors since I received it. Gives the perfect shimmer to other polishes. Haven`t tried it on its own yet, but I`m sure it will be just as stunning.
ClaraRedheart
-DFW, TX
Consumer Review
-Favorite of Petals!
2016-03-15
I just got my Petals collection a few days ago. I`ve tried 5 of the six between my daughter and myself. Leia is hands down my FAVORITE from it! You never know when you get white-ish polishes how they`ll turn out, and.. the pics don`t do it justice. Three coats cover perfectly. The rosegold sheen to it is just stunning. I couldn`t help but smile when I saw my nails throughout the day. I think Sansa is my favorite Zoya that I own, but this is giving it a run for the money. LOVELY shade fairies!
Add a Review
Review Guidelines
We want to publish your review.

Please avoid inappropriate language, personal contact information, other brands, and external links.