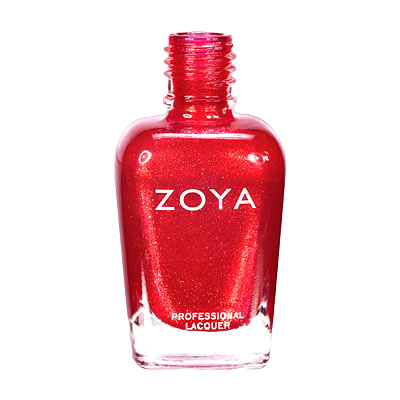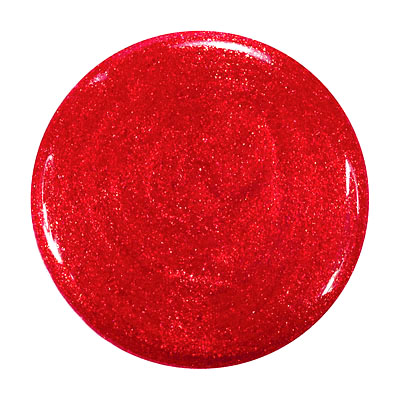 Description
Kimmy by Zoya can be best described as a gleaming metallic candy apple red brightened by gold sparkle. Not your usual red shimmer- this one has a fiery attitude.
Nail Polish
Color Family:
Red
Finish:
Metallic
Coverage:
2 - Coat Coverage
Tone:
Warm
Instructions
For Best Results
Step 1: Clean the nail plate with Remove Plus ( Remove ) nail polish remover and nail plate cleaner
Step 2: Choose and apply the right base coat: Zoya Anchor for regular healthy nails or Zoya GetEven for nails with ridges
Step 3: Apply 2 coats of your favorite Zoya Nail Polish Color
Step 4: Apply a coat of Zoya Armor Top Coat
Step 5: Drop one drop of Zoya Fast Drops to the base of your nail bed
Following these 5 steps guarantees up to 14 days of wear on natural nails.
Shade Spotlight
Shade Spotlight Join our community - Tag your photos #EverydayZoya for a chance to be featured here!
View the Gallery
Ratings & Reviews
5

Review

s

Please sign in to write a Review



Georgia Girl
-Georgia
Consumer Review
Kimmy is gorgeous!
2014-05-27
Kimmy was given to me as a gift and I would have probably never picked it out for myself. But oh my gosh, I am so glad it was given to me! It is gorgeous! It looks just like the ruby slippers from The Wizard of Oz (which also happens to be one of my favorite movies). It is not quite candy apple red in my opinion and it has a distinct gold shimmer. I have received so many compliments when I wear it. Kimmy has become my go-to summer color for my toes!
Mandy
Location-US
Consumer Review
Zoya Nail Polish | KimmyOrange and not Candy Apple Red as described
2012-11-25
This color is orange with yellow glitter. This color was not a expected are described.
TXPink
Location-TX
Consumer Review
Zoya Nail Polish | KimmyCandy Apple is orangy!
2012-01-30
This color is gorgeous, if I wanted a orange-with red-gold undertones, but candy apple it is not! Either what I received was mislabled or misbottled, everyone who has seen my pedicure that I know is color blind!
Crazy about Zoya
Location-Columbus, OH
Consumer Review
Zoya Nail Polish | Kimmy Kimmy is Awesome!!!
2011-10-25
Kimmy is such a beautiful color! Even if you are not a red person, you need to own this color! Looks like ruby red slippers! I can`t stop looking at my nails when I wear Kimmy.
Zoya Nail Polish | KimmyWild Cherry Glitterbomb!
2011-04-08
Think jelly belly`s Very Cherry jelly bean. Think candy apples. Bright, true fire-engine, candy red metallic with a ton of gold glitter. So richly opaque I could have left it at one coat if I`d been feeling lazy, two coats is plenty for perfect opacity. It pulls a little orangey in certain lights, but that`s just the gold shine more than anything else. This is officially my perfect go-to summertime red!
Add a Review
Review Guidelines
We want to publish your review.

Please avoid inappropriate language, personal contact information, other brands, and external links.